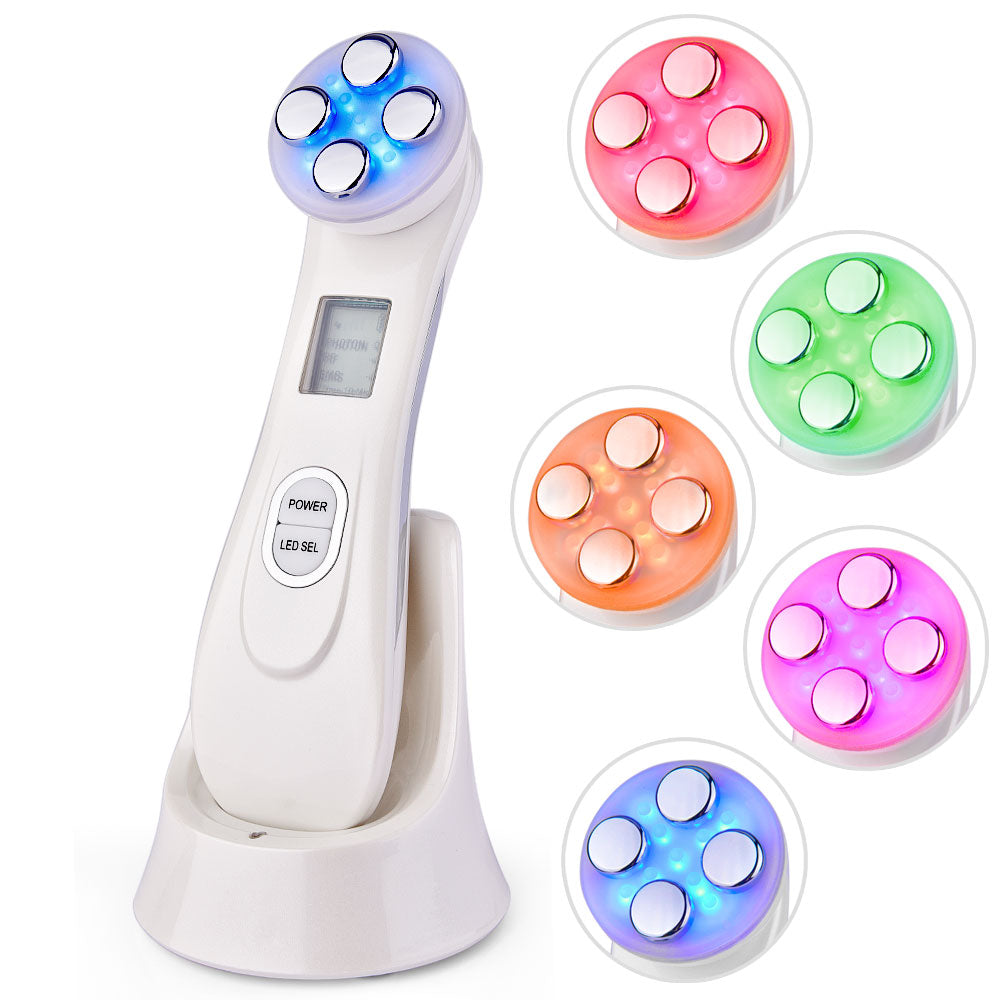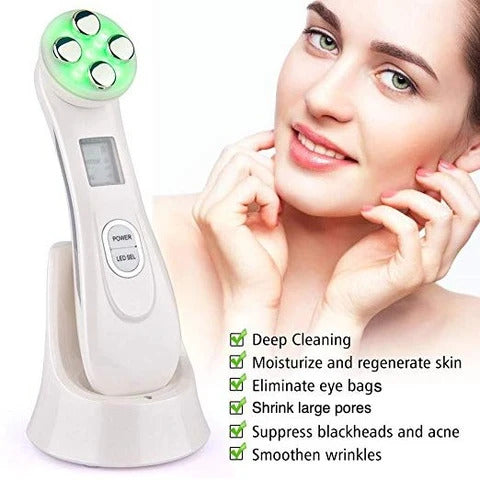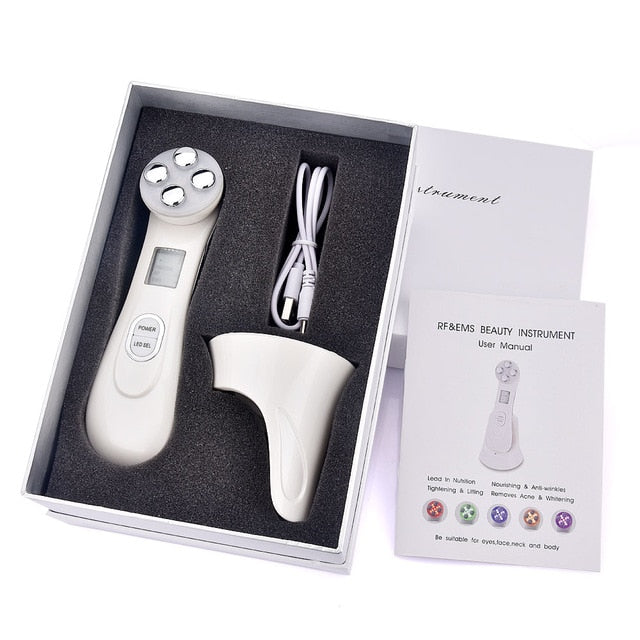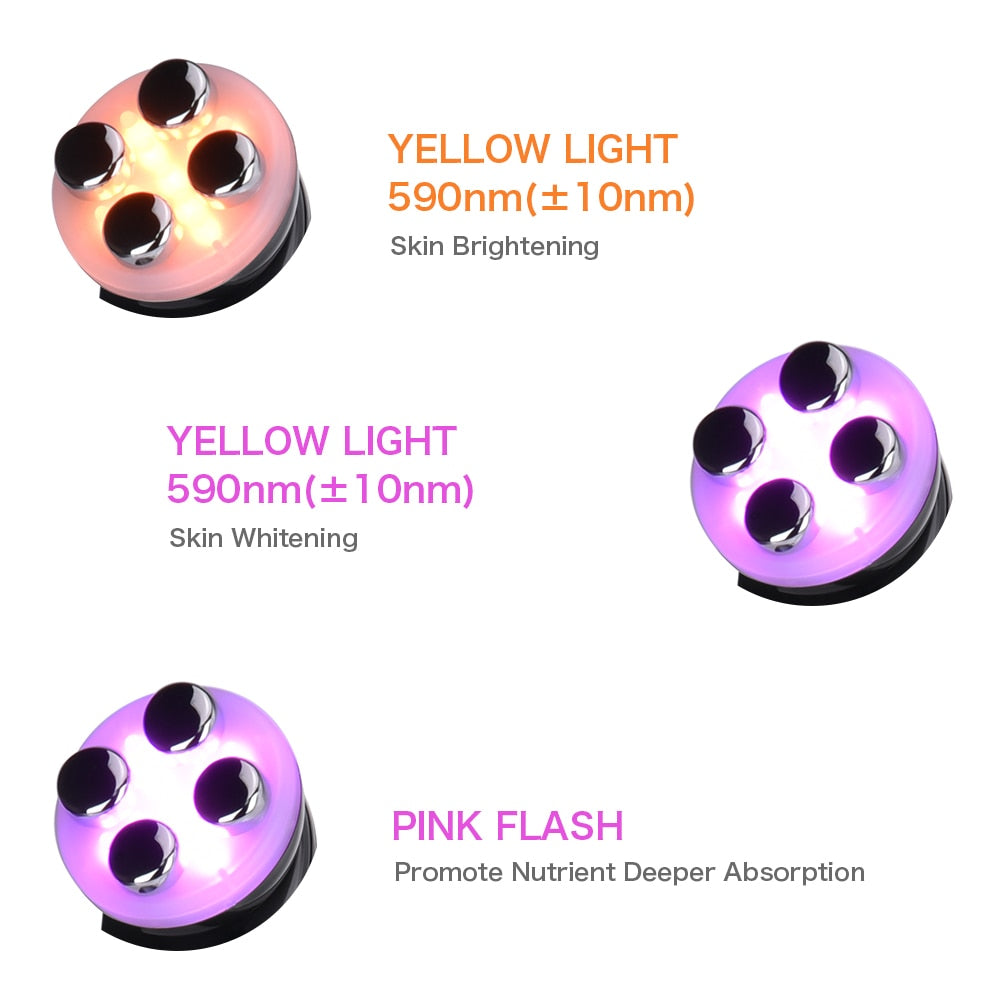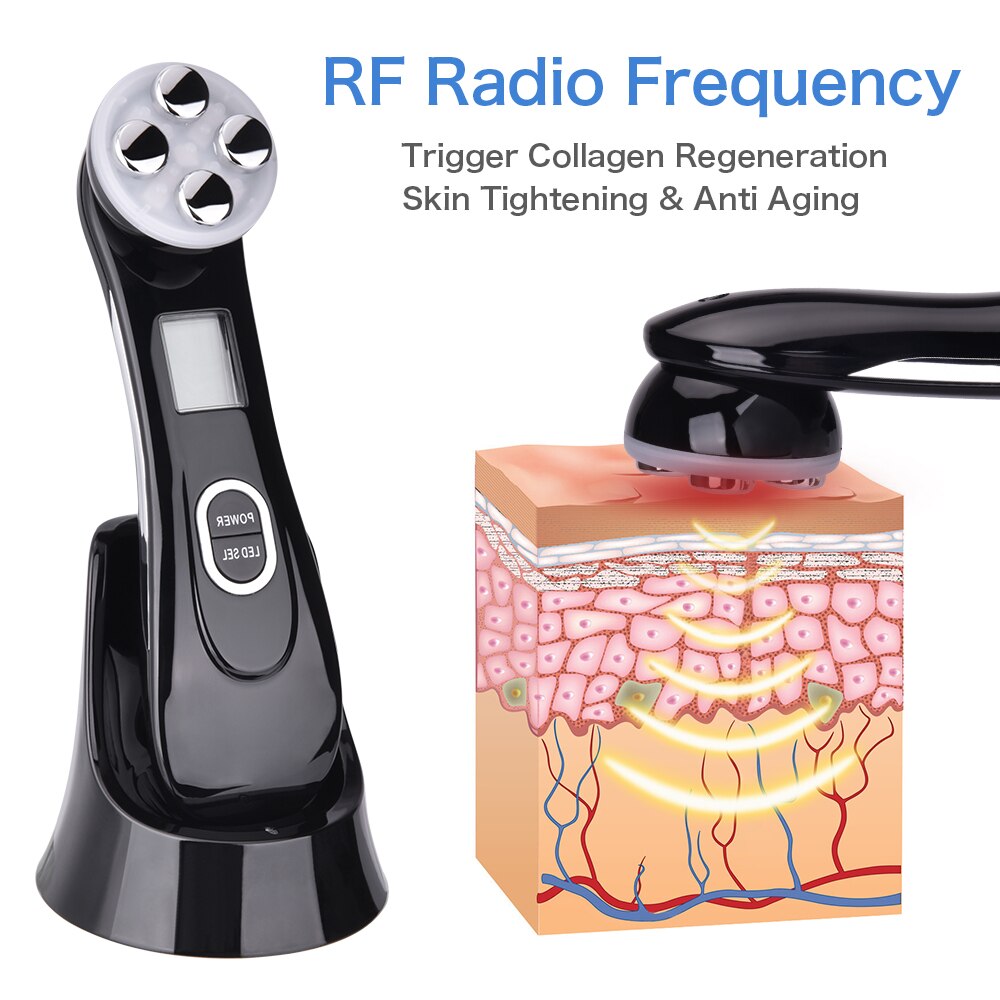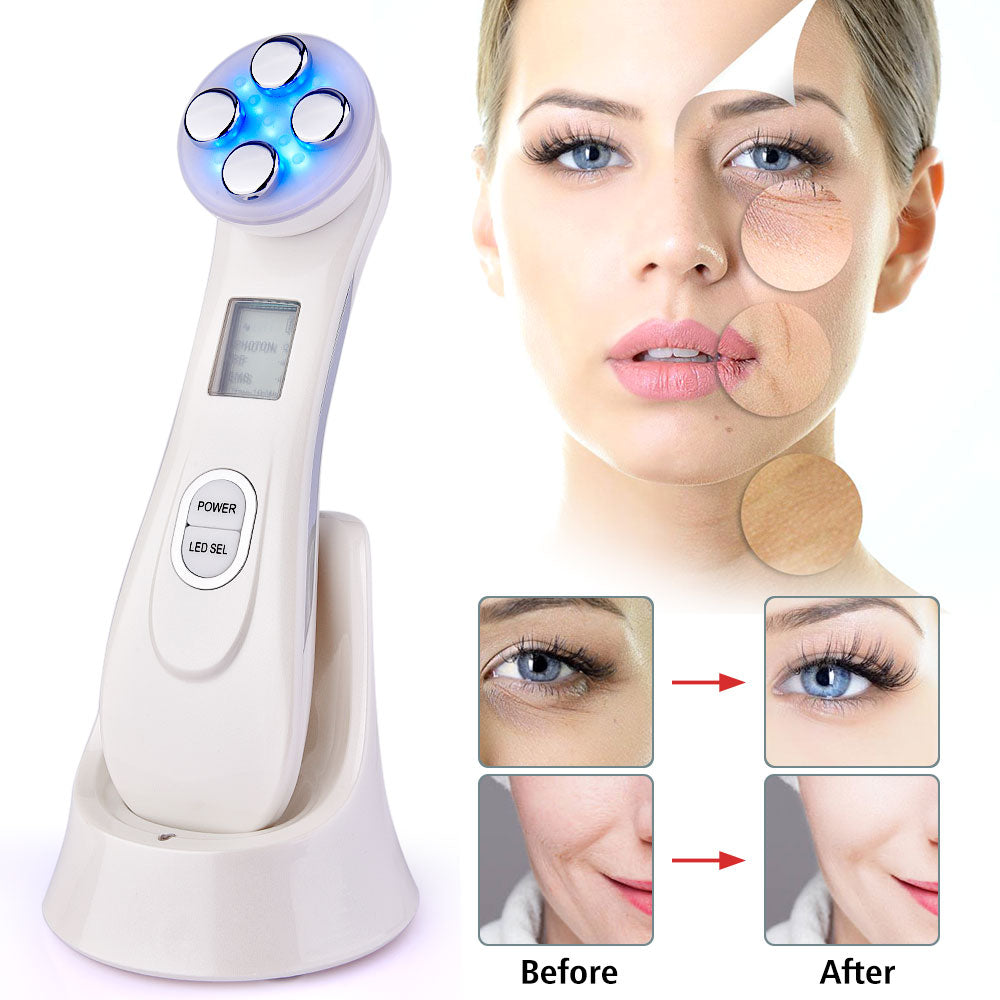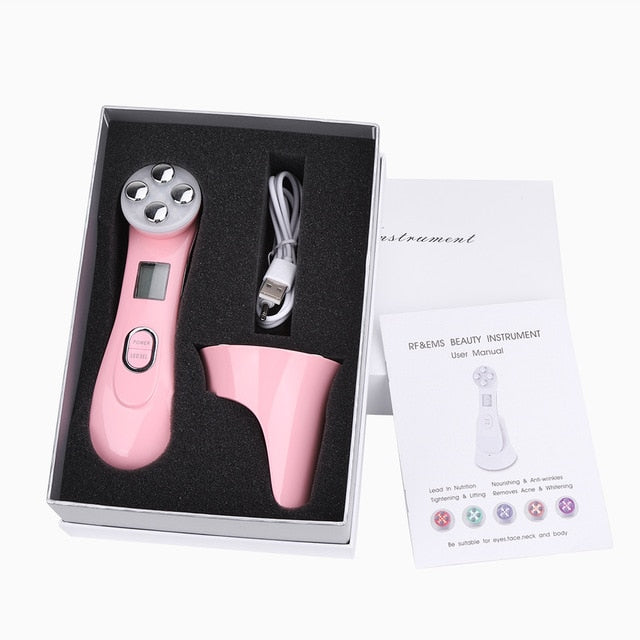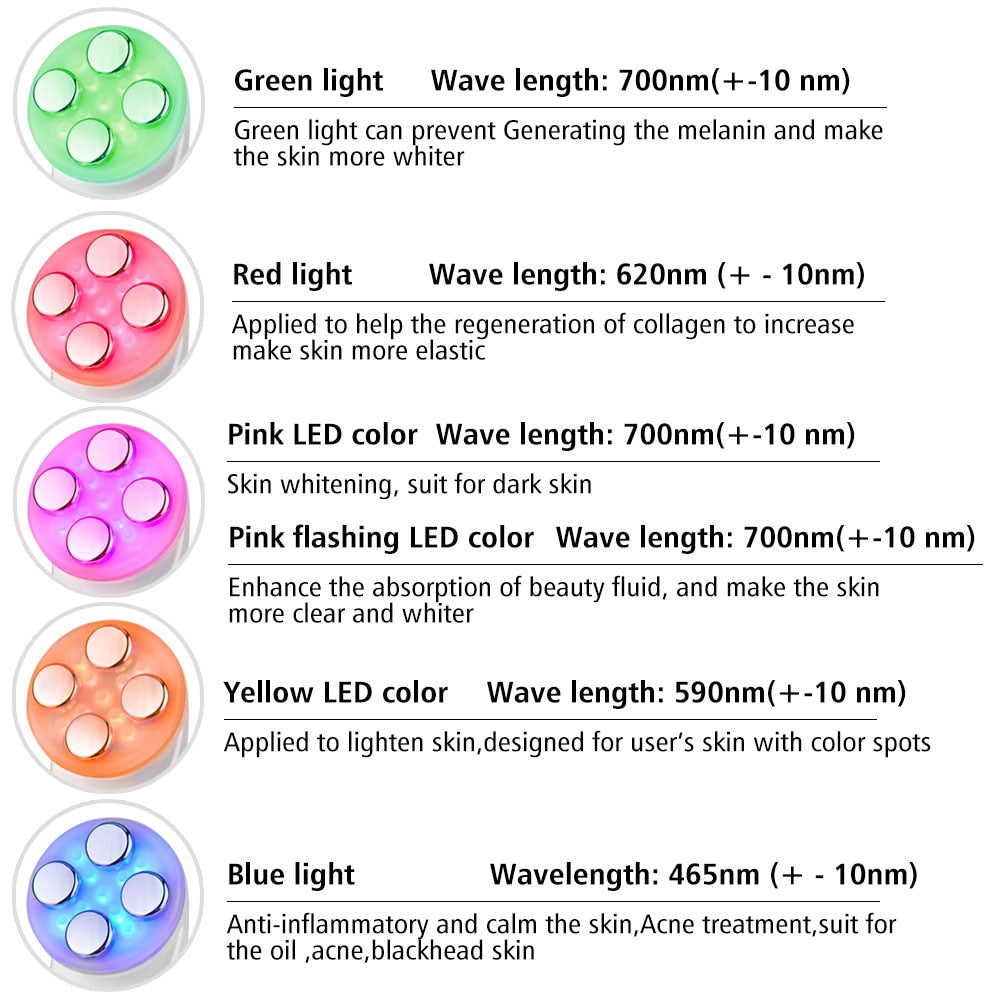 5-in-1 LED Skin Tightening Wand
$59.99
32638684-pink-retail-box-united-states
SAY GOODBYE TO FINE LINES AND WRINKLES! Our 5-in-1 LED Skin Tightening Wand is a new skincare device that uses radio-frequency waves and light photon energy to promote muscle stimulation within your skin that de-ages the appearance of skin. It promotes skin rejuvenation of collagen and hyaluronic acid by conducting muscle stimulation, mesoporation and electroporation.
LED LIGHT THERAPY & WAVE PENETRATING CELL STIMULATION - The skincare wand's first 2 modes include powerful red, blue, yellow and green leds. Light therapy has been clinically proven to naturally help fight the signs of aging (red), reduce inflammation (blue), fight dark spots (yellow) and improve your complexion (green). The wand's mesotherapy technology is like your skin's weekly workout, helping lift and firm while retaining skin moisture to drastically stimulate collagen and elastin production.💪
2X THE RESULTS FROM YOUR FAVORITE FACE CREAM & SERUM - Simply add a few drops of our Hyaluronic Acid serum to the tip of your wand and select the pink light mode while massaging your face. Our magic skincare wand goes to work pulling out dirt and impurities out of the skin OR delivering serums and creams into the deeper layers of the skin which drastically improves their absorption and effectiveness.