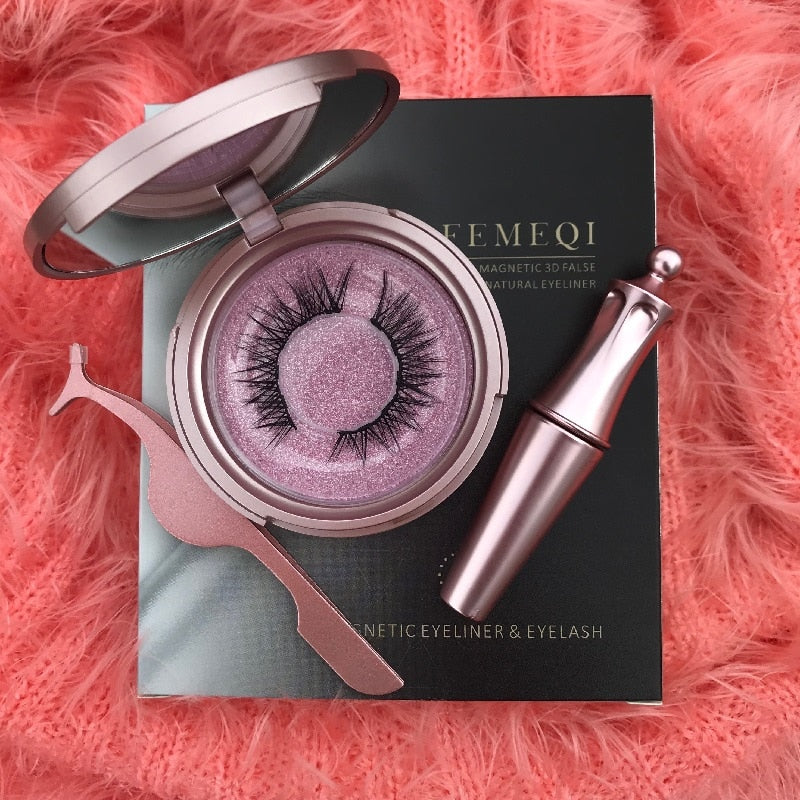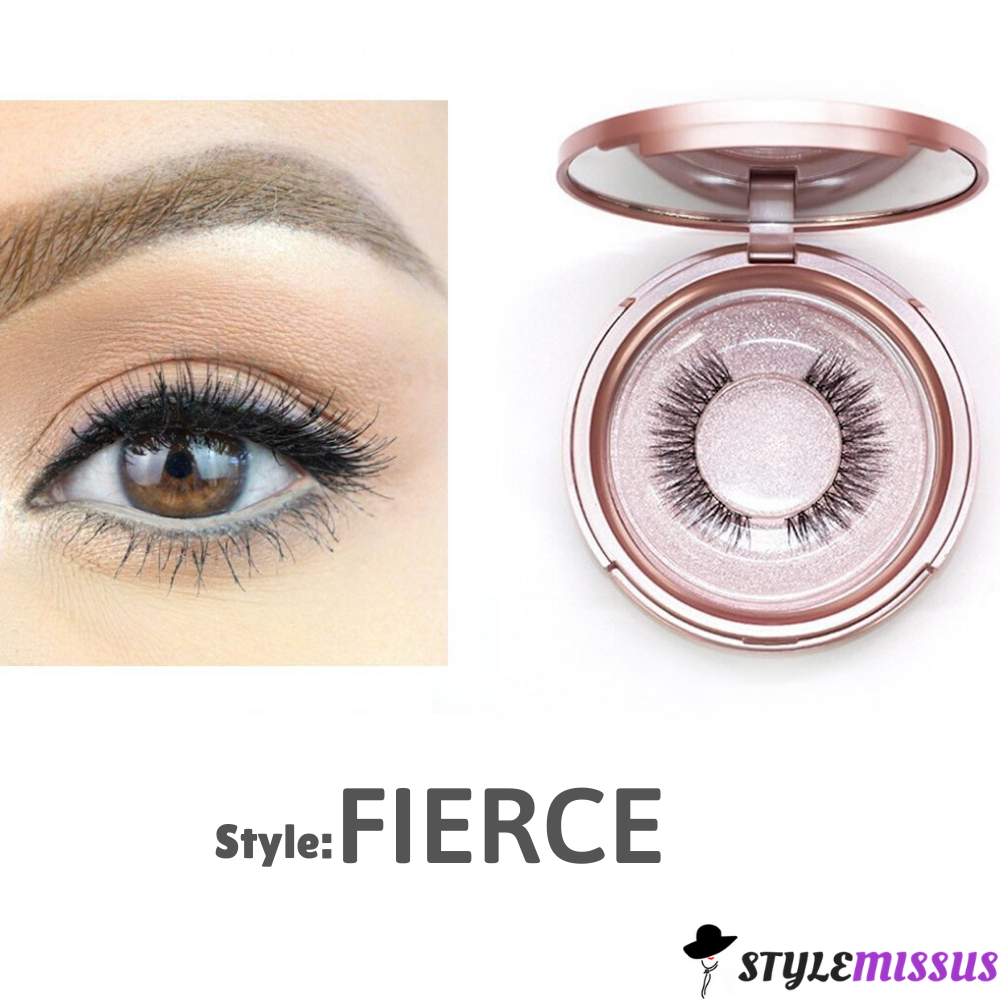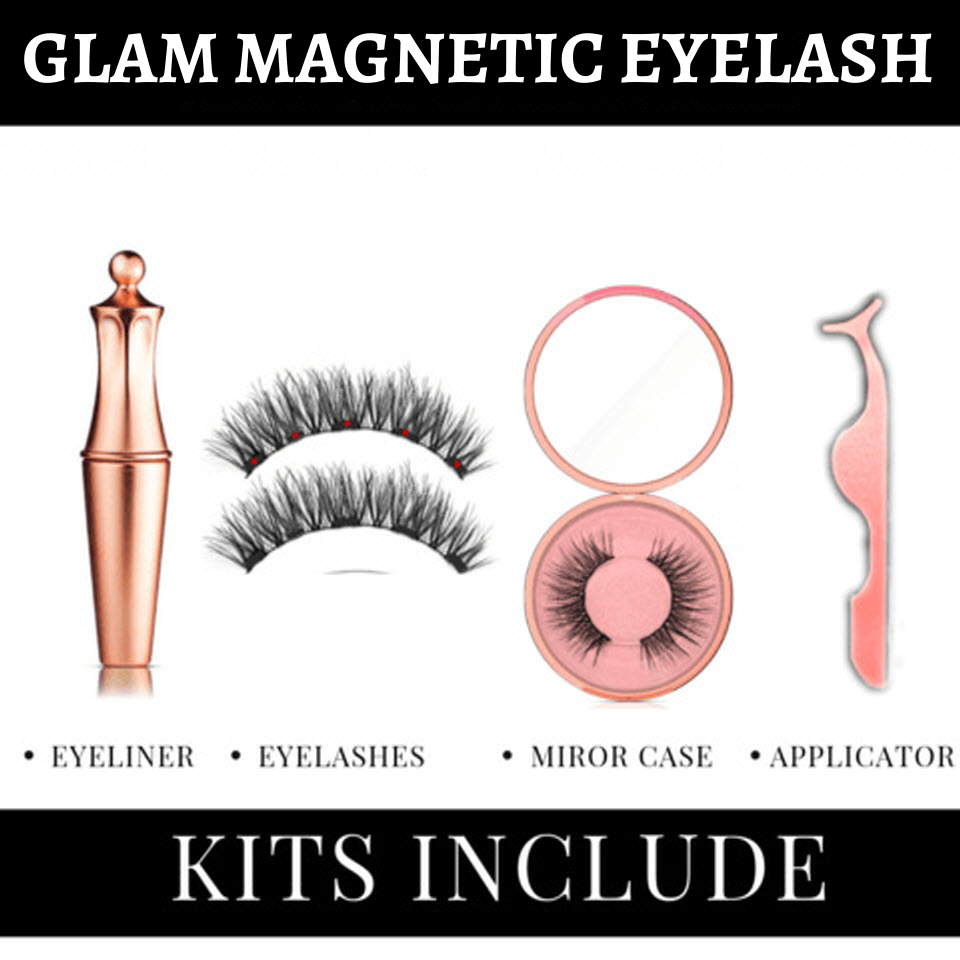 Glam Magnetic Eyeliner & Eyelashes Kit
$24.99
29570315-f-ad811-and-ks01
Stop struggling with messy glue fake lashes and enjoy this no mess Magnetic Eyeliner & False Eyelash kit!
Just apply this magnetic eyeliner, and our magnetic eyelash will effortlessly "click" to the eyeliner!
The lash bands have 5 magnets to bend to the shape of your lash line and make sure they stay attached all day, unlike other magnetic lashes.

Our eyeliner contains ultra-fine magnetic particles, yet it feels completely natural as its made from natural silk fiber and imitation hair. So you can rock gorgeous lashes quickly and painlessly.  
You can put it only with one hand - no special skills are needed. After applying the eyeliner, simply hold the lashes up to the eyeliner, and they will smoothly "click" into the right place.
Its totally smudge proof. It won't fall off and can be repositioned with its magnetic design. No more glue or sticky tapes remain on your eyes! Our eyeliner uses only FDA approved ingredients, and it's latex free.