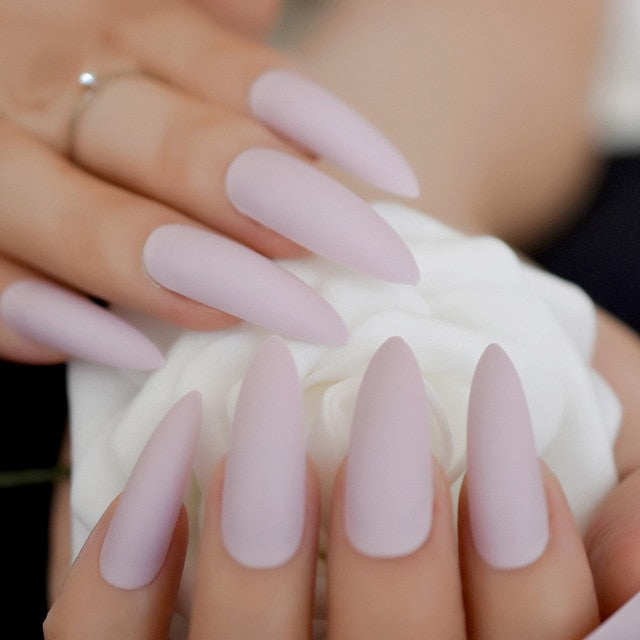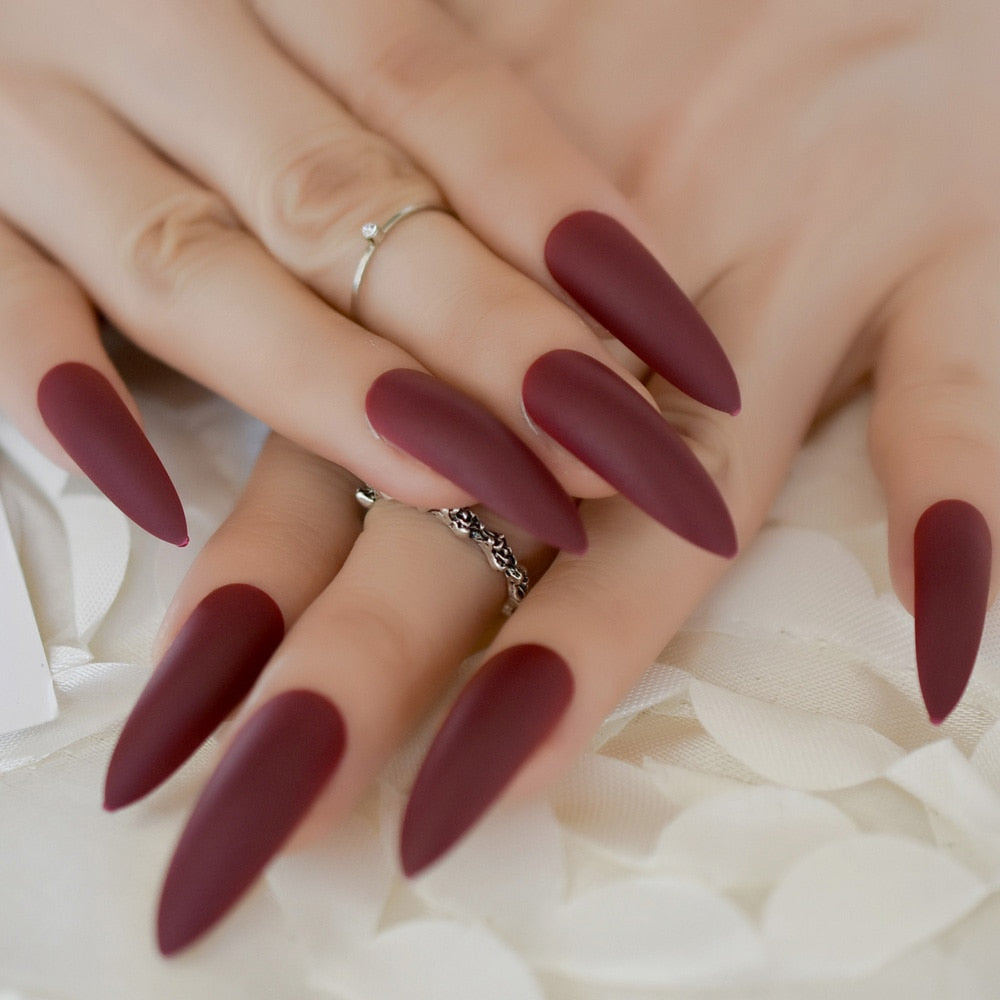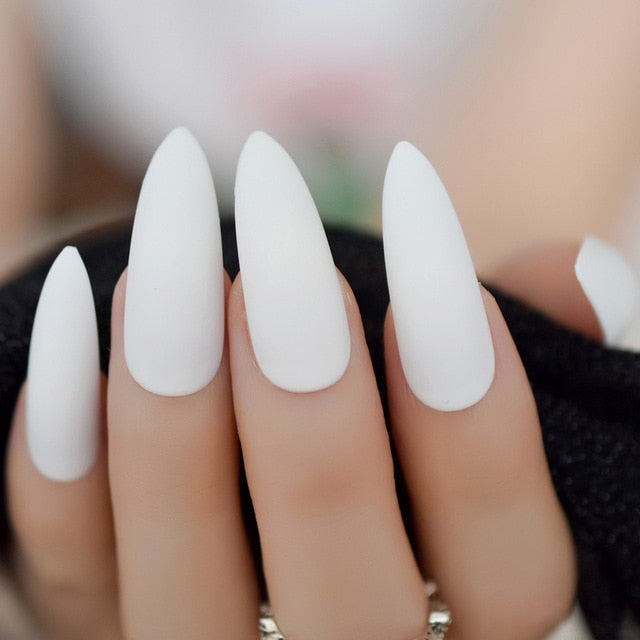 Infatuation Long Stiletto Nails
Curvy long stiletto press on nails in a matte burgundy finish. Also available in matte white and champagne pink colors.
These press on nails come in package of 24 with sizes 0-9. YOU DO NOT NEED TO KNOW YOUR SIZES! These will fit all nail types. They also come with a set of nail adhesive tabs so you don't need to use nail glue
How To Apply Your Nails For Long And Short Wear
1. Clean and buff your natural nails gently.
2. Select the correct size nails for each finger - all sizes included! If needed file sides for best fit.
2. Apply Nail Glue or Glue sticker to the plastic tip.
3. Apply Plastic Tip to the natural nail.
4. Starting at cuticle, press on & hold for 10-15 seconds
CAUTION: Do not use if natural nails are Inflamed or infected. Keep out of reach of children.