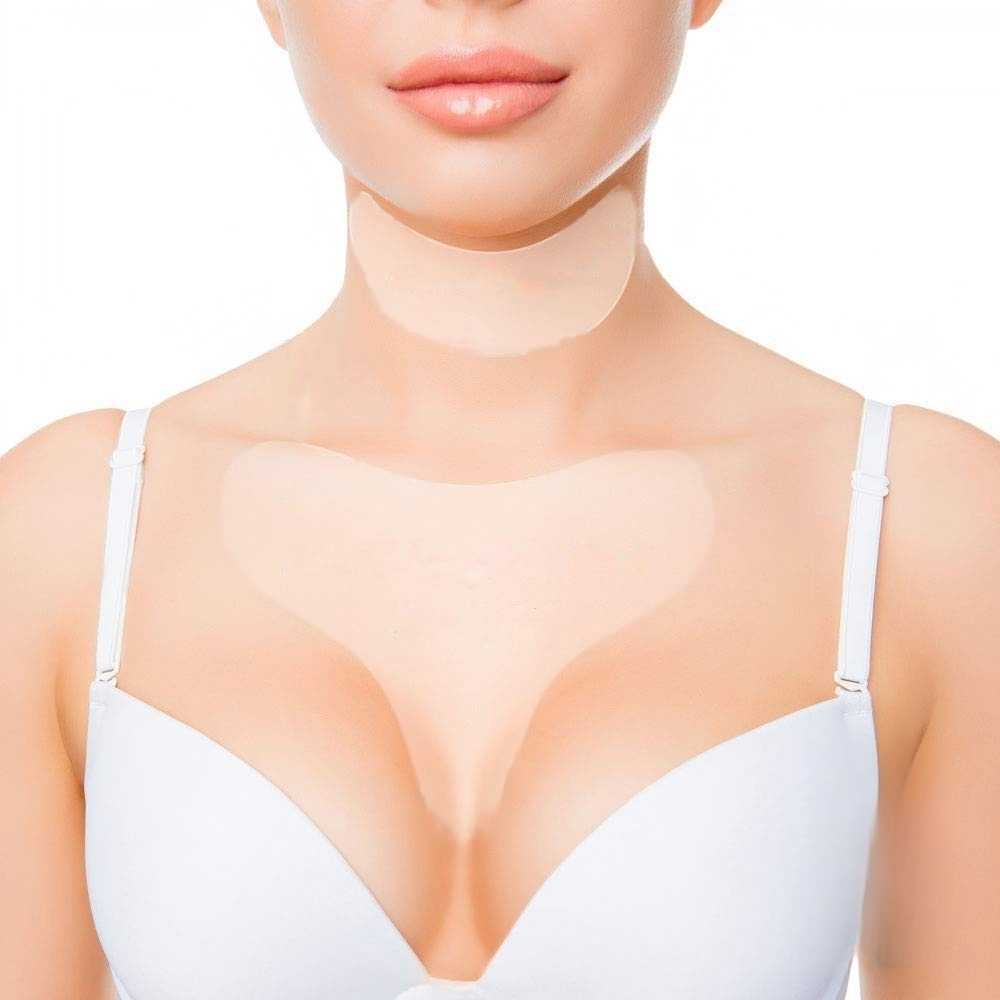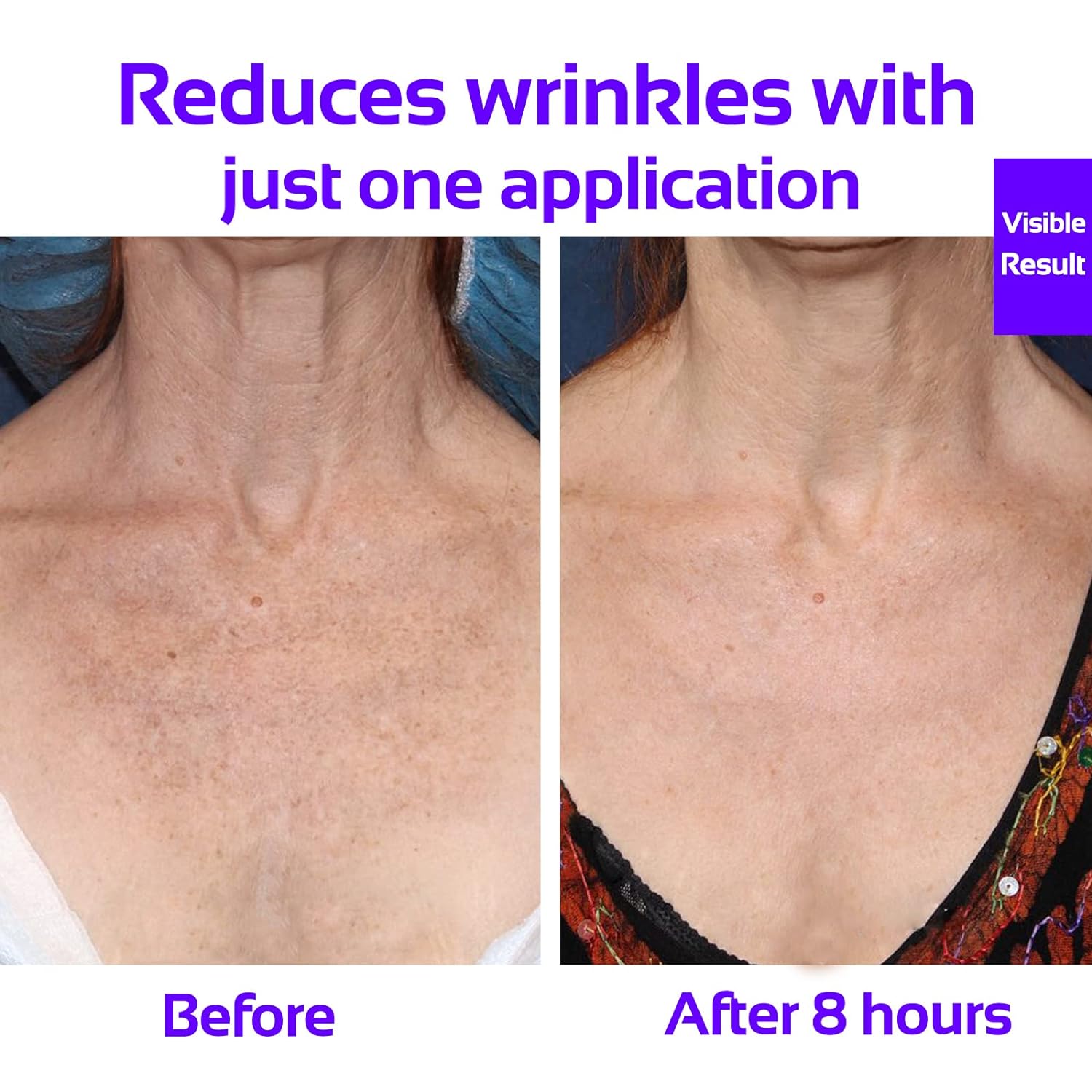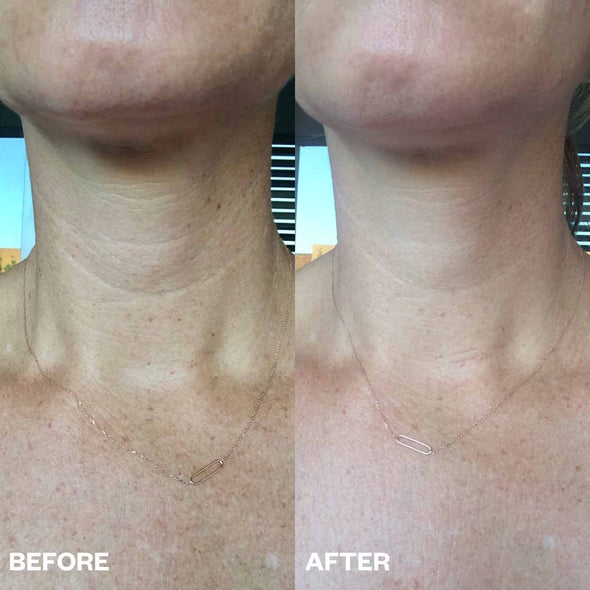 Anti-Wrinkle Neck & Chest Patch
Say goodbye to neck lines, décolletage wrinkles, creases and chest wrinkles caused by side-sleeping & sun exposure - all while you sleep!
Feel firm & tight while rejuvenating delicate skin on your neck and chest

Helps increase collagen production & skin elasticity
Reverse signs of aging during sleep
Prevents new wrinkles from forming with constant use
Restores natural glow of your skin
Dermatologist-Approved medical-grade silicone
Retains moisture to fill out fine lines & wrinkles
Use both Anti-Wrinkle Chest & Décolleté Pads up to 10 times each

Bundle Includes:
1x Anti Wrinkle Chest Silicone Patch
1x NeckLift Patch
Each patch is reusable up to 10x
 HOW IT WORKS

When the medical-grade silicone patch is applied to your skin, it slowly creates a healing microclimate that deeply hydrates and visibly smooths wrinkles. Known as occlusion, this closed environment seals in moisture, intensely hydrating and plumping up the appearance of lines. The longer you reuse them regularly, the more your skin hydrates itself. At the same time, these patches provide gentle compression that helps to flatten out existing wrinkles and prevent new ones from forming.