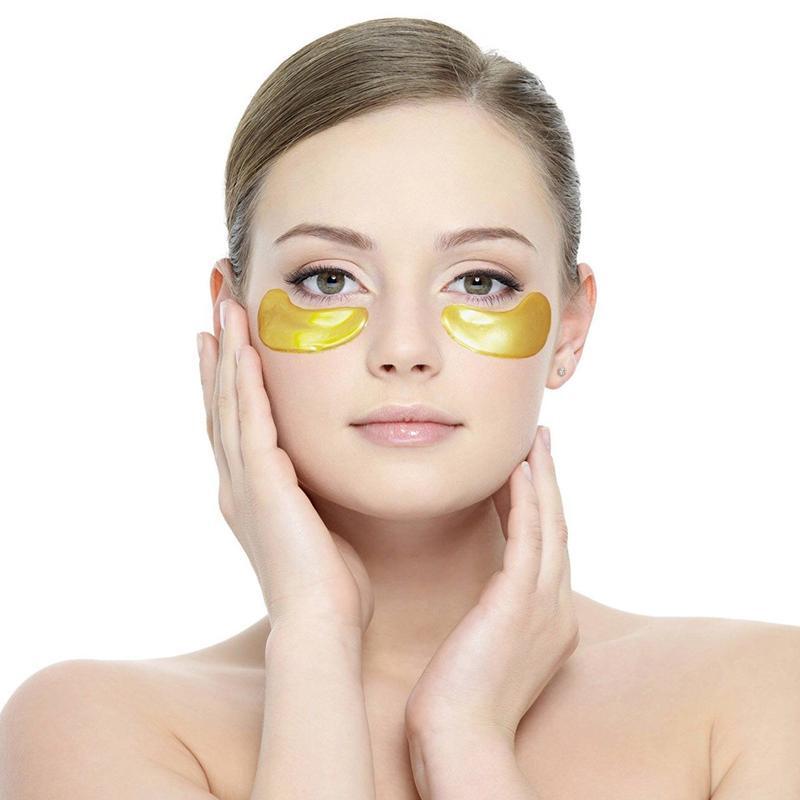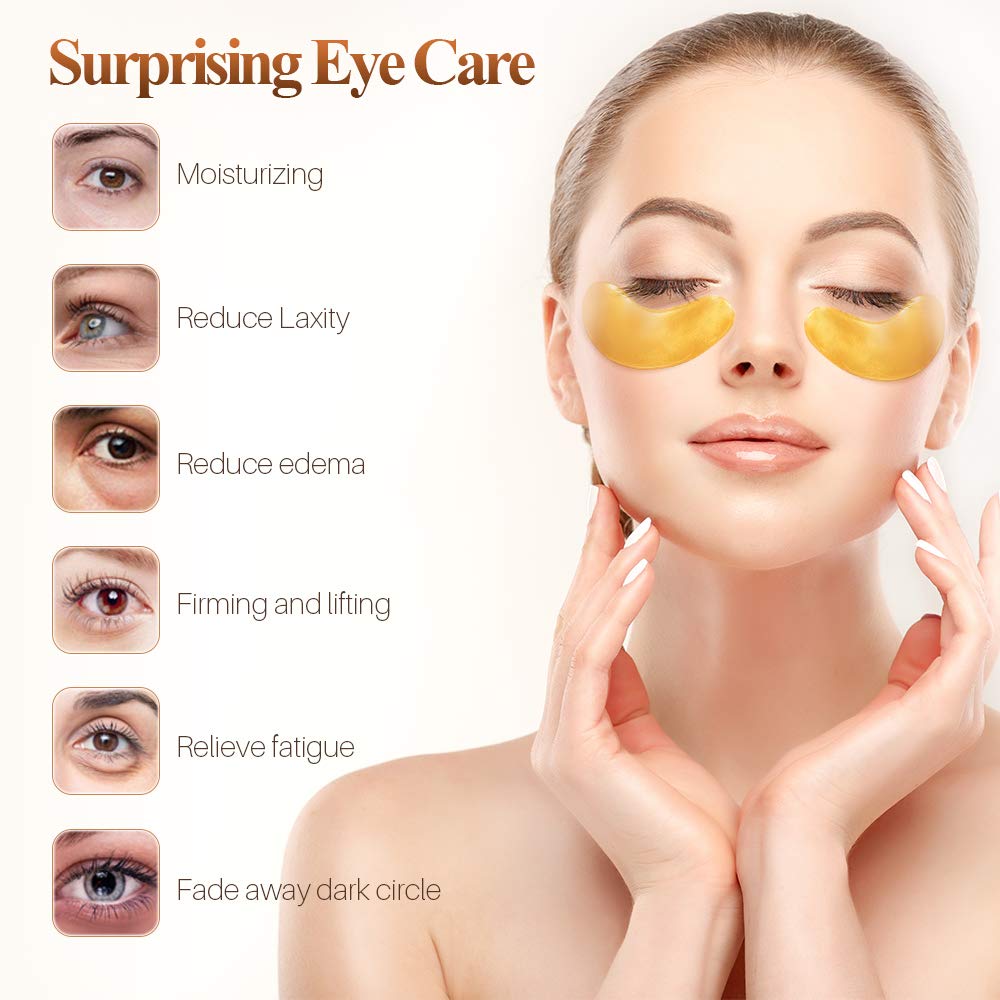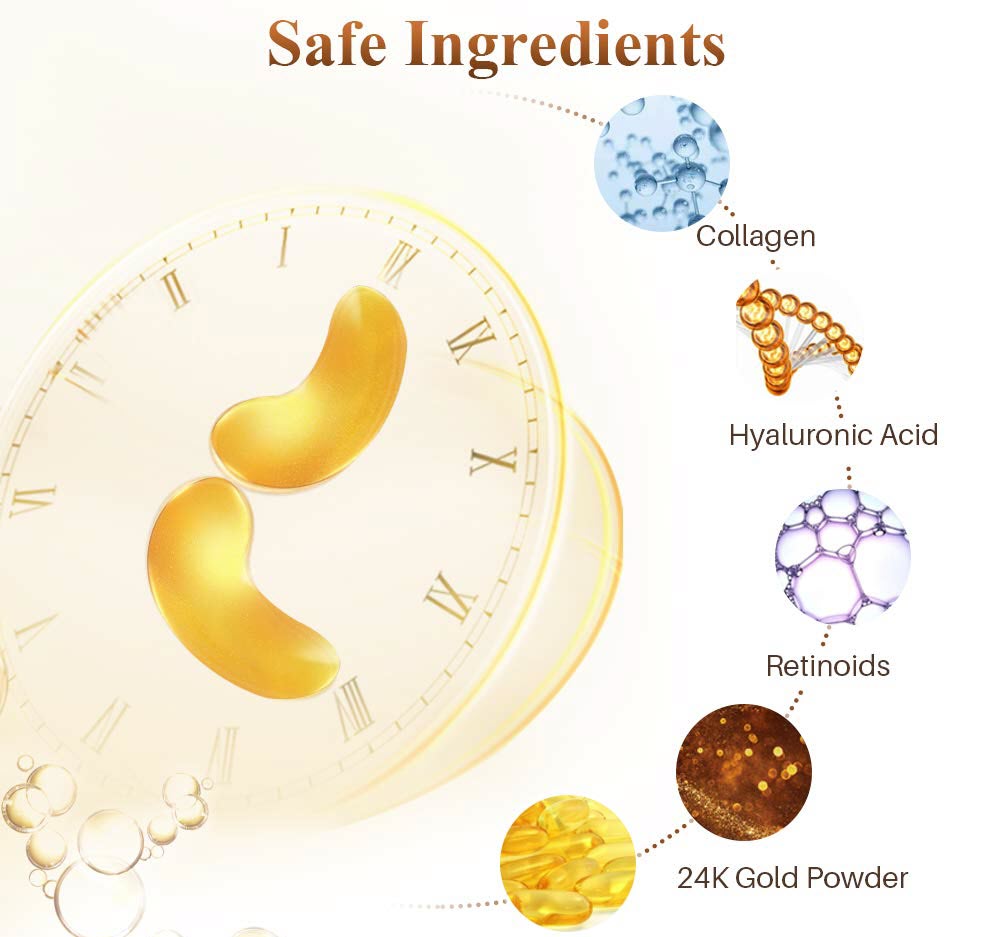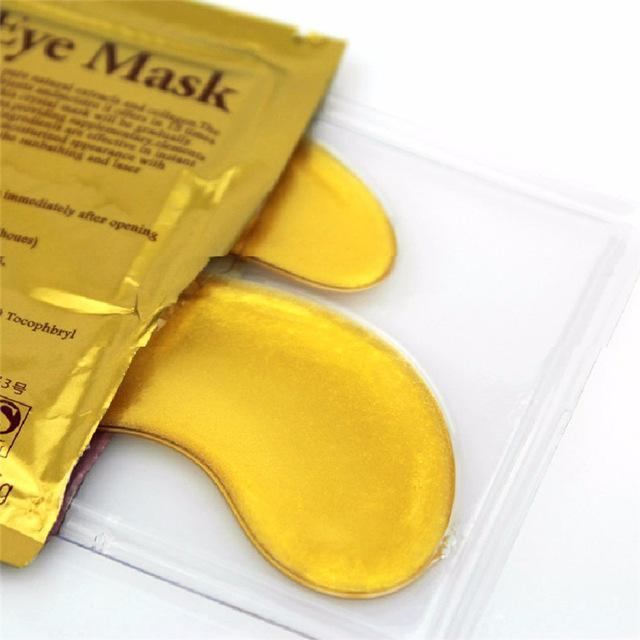 24K Collagen Gold Powder Eye Mask
$34.99
15361979-united-states
Do you struggle with eye wrinkles, dark circles or bags under your eyes? Then you absolutely need our gold-infused under-eye mask secret that celebrities like Jennifer Alba, Kate Hudson, Kourtney Kardashian and more swear by to banish aging around the eyes and stay looking their best....
Uniquely Formulated with a gold-infused mixture of Collagen, Hyaluronic acid, Retinoids & Vitamin C to fade away dark circles, reduce puffiness and improve elasticity and firmness around your eyes with continued use. Our unique transparent mask-releasing technology means that 99% of the ingredients will be quickly absorbed under your skin to repair and hydrate the under-eye area.💪

For best results, use daily for the first week, and then maintain your results by applying it 3x a week thereafter. To apply, simply clean & dry your face thoroughly, take the mask and gently press under your eyes. Remove after 20-30 mins
Non-Toxic & Perfect for all Skin Types: We care about the environment, that's why our under-eye mask is formulated to be free of sulfates SLS and SLES, parabens, and phthalates. No animal testing. This mask works for all skin types - sensitive, oily, thin...

THE SCIENCE BEHIND IT
When the mask is applied to the skin around your eyes, it immediately forms a protective layer, which Instantly react to your skin's natural chemistry and helps to effectively replace the collagen that decreases with age.
WHY GOLD?
Our under-eye mask contains an exclusive formula for extracting the same rejuvenating properties that gold has to offer and infused them along with organic nutrients and anti-oxidants, making up this amazing mask!
15 TIMES MORE ABSORPTION
Made with 100% High Molecular Plant Collagen with Colloidal Gold, the mask is designed to absorb 15 times better than a traditional eye mask. It tightens the skin and facilitates the removal of toxins that will help in brightening the complexion of skin. It also softens and smoothens the appearance of fine lines and produce a lasting youthful glow around your eyes. 
*This set contains 30 eye masks which is a 1-month supply.