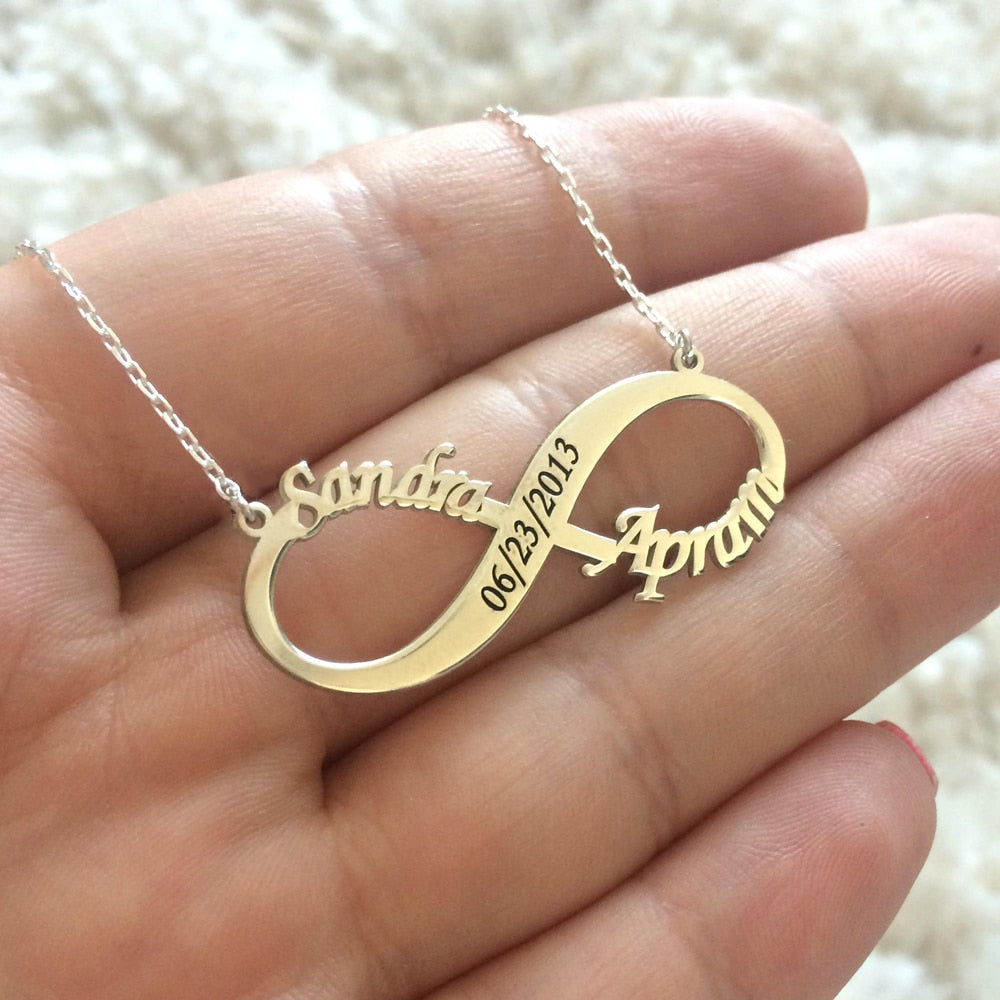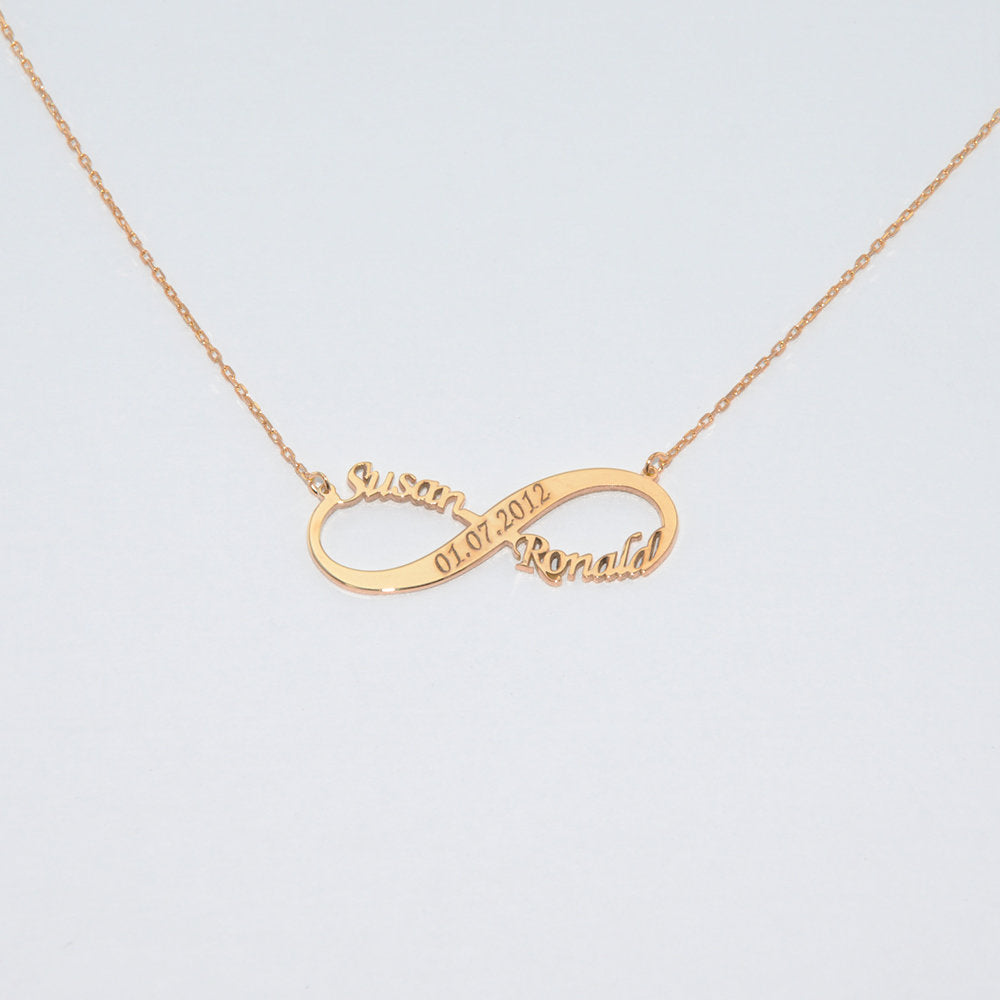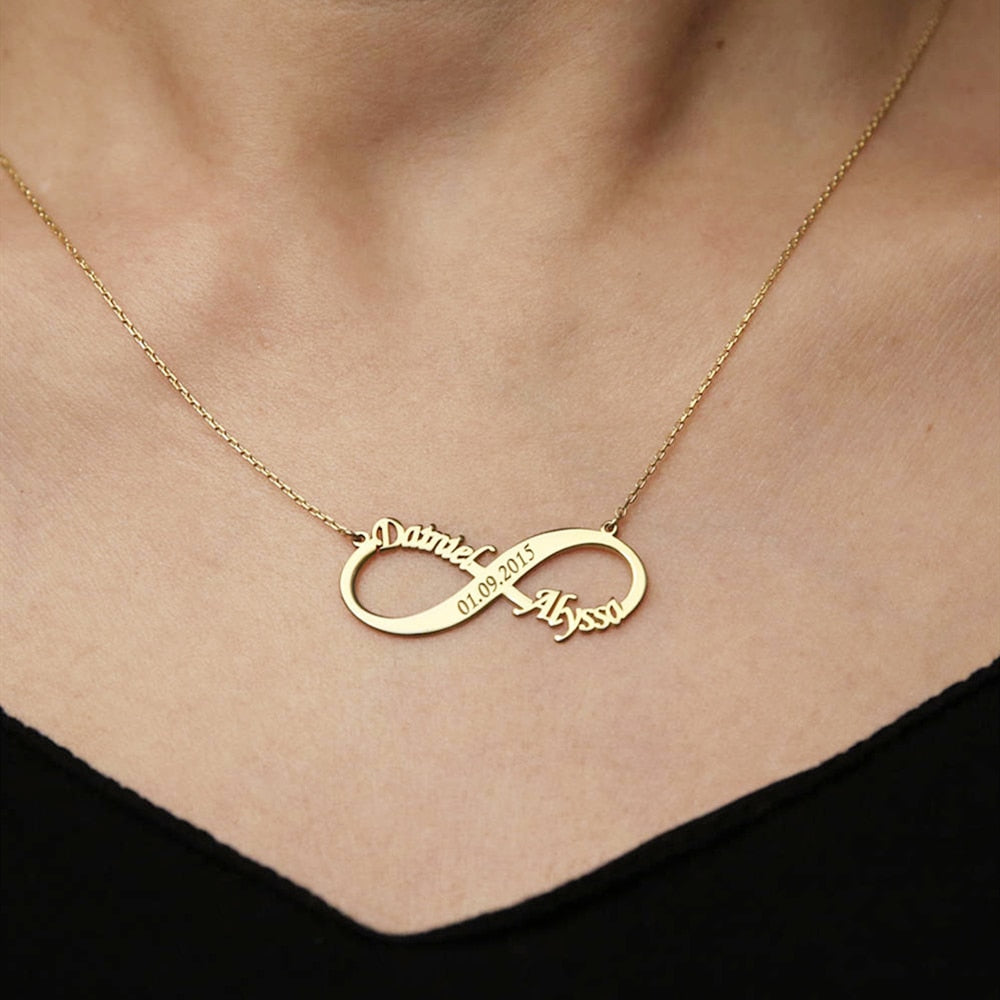 Engraved Infinity Name Necklace
$79.95
21241640-platinum-plated-united-states-45cm
🇺🇸 Handcrafted and made here in the USA

This special necklace features two names: mother and child, boyfriend and girlfriend, husband and wife or even best friends. The names are written on either side of the pendant and are attached with a classic infinity symbol. This pendant symbolizes the infinite bond formed by two people when they truly love each other. It is an amazing gift to give to someone who you can't imagine your life without. It is so sentimental because it shows the recipient how much they mean to you, but it is also a beautiful fashion piece that the wearer will never want to take off!
Engrave your anniversary date, birthday of someone close to you that you hold in your heart forever, or a word you try to live by for forever and always on this special eternity necklace!
NOTE: Once you place your order, our Jewelry Concierge will email you to confirm name & engraving customization. Thanks
Only the first letter is capitalized per name.
Maximum of 10 letters.
Minimum of 3 letters.